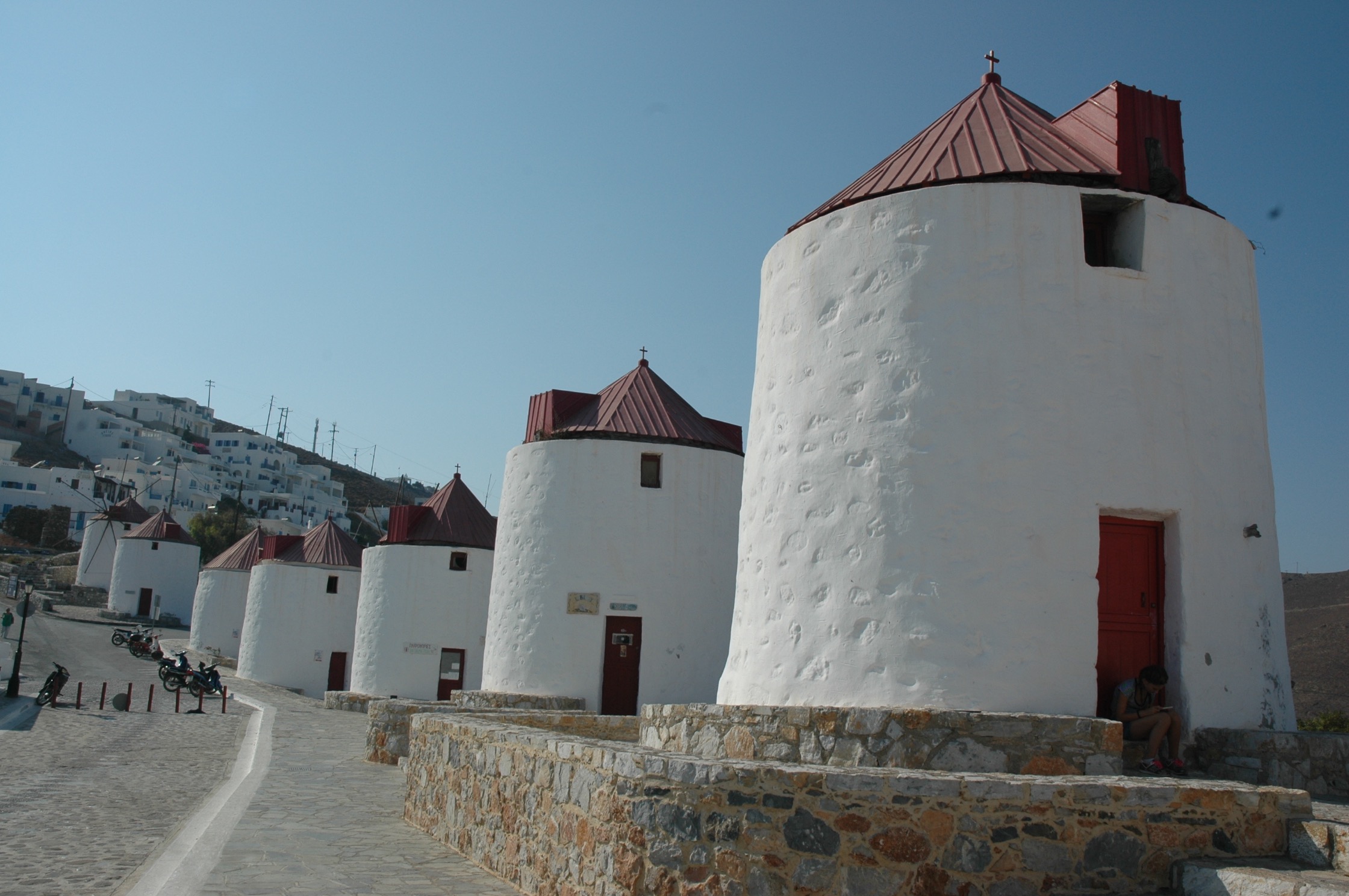 Season Prices for 12m S/Y in €
Miles off all the beaten tracks, this is a delightful laid-back spot where the butcher speaks in Stine! The resoration of the windmills alon,g the ridge and the diverse uses to which they have been put, are a model of good taste and commonsense. There are several appealing bars and restaurants near the beach and plenty more in the Chora - quite a slog up hill in the sun.
It is possible to anchor in the large bay to the south where the ferries now go. Less attractive.
-